ADVISING
Always current within the industry. Top of the line total solution programmes made simple.
Get a quote
Industrial Grade Heavy-Duty Solution
At MKEnX, having experienced two global epidemics (SARS and COVID-19), we understand the importance of supply and demand. Our industrial-grade heavy-duty package is an excellent choice for those seeking mass production. MKEnX offers machines that are easy to operate with a minimum defect rate.
The face mask machines that come with the industrial package are Motex-061 and Motex-071; our clam shaped (KN95) and fish shaped (KF94) 3D mask machines
Matching production material will be available all together as a package.
Motex-061 - Clam type/Folded face mask machine
Motex-071 - Fish type face mask machine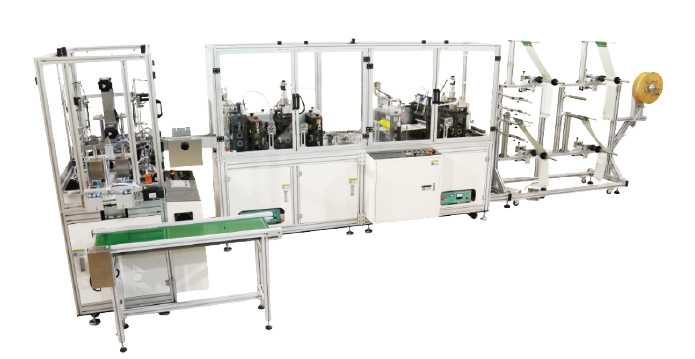 © 2021 MKEnX. All Rights Reserved.