News
2022.07.25
Giant Face Mask in Taiwan Certified by Guinness World Records
Taipei, March 25 (CNA) A giant medical grade face mask measuring 8.3 meters in length and 4.79 meters in width manufactured by a Taiwan-based company has been certified by the Guinness World Records 2022 as the world's largest medical grade mask.
Motex Healthcare Corp. officially revealed the medical grade mask at a celebration event held at a tourism factory run by the company in Changhua County on Friday.
The event was attended by Changhua County Deputy Magistrate Hung Jung-chang (洪榮章) and Motex Healthcare Chairman Cheng Yung-chu (鄭永柱), after the mask was certified online by the Guinness World Records on Jan. 13.
The recognition of the Guinness World Record allows the world to see the manufacturing strength of Taiwan, making the unique face mask a new highlight at the tourism factory, Cheng said.
Based on a patented diamond-shaped face mask already rolled out, Motex Healthcare first made a mask 10 times larger than the original, then one that was 20 times larger, before producing the record-breaking face mask, which is 50 times larger than the original, the company said.
The idea to make a record-breaking face mask was first broached in early 2020 amid growing public concern over the COVID-19 pandemic.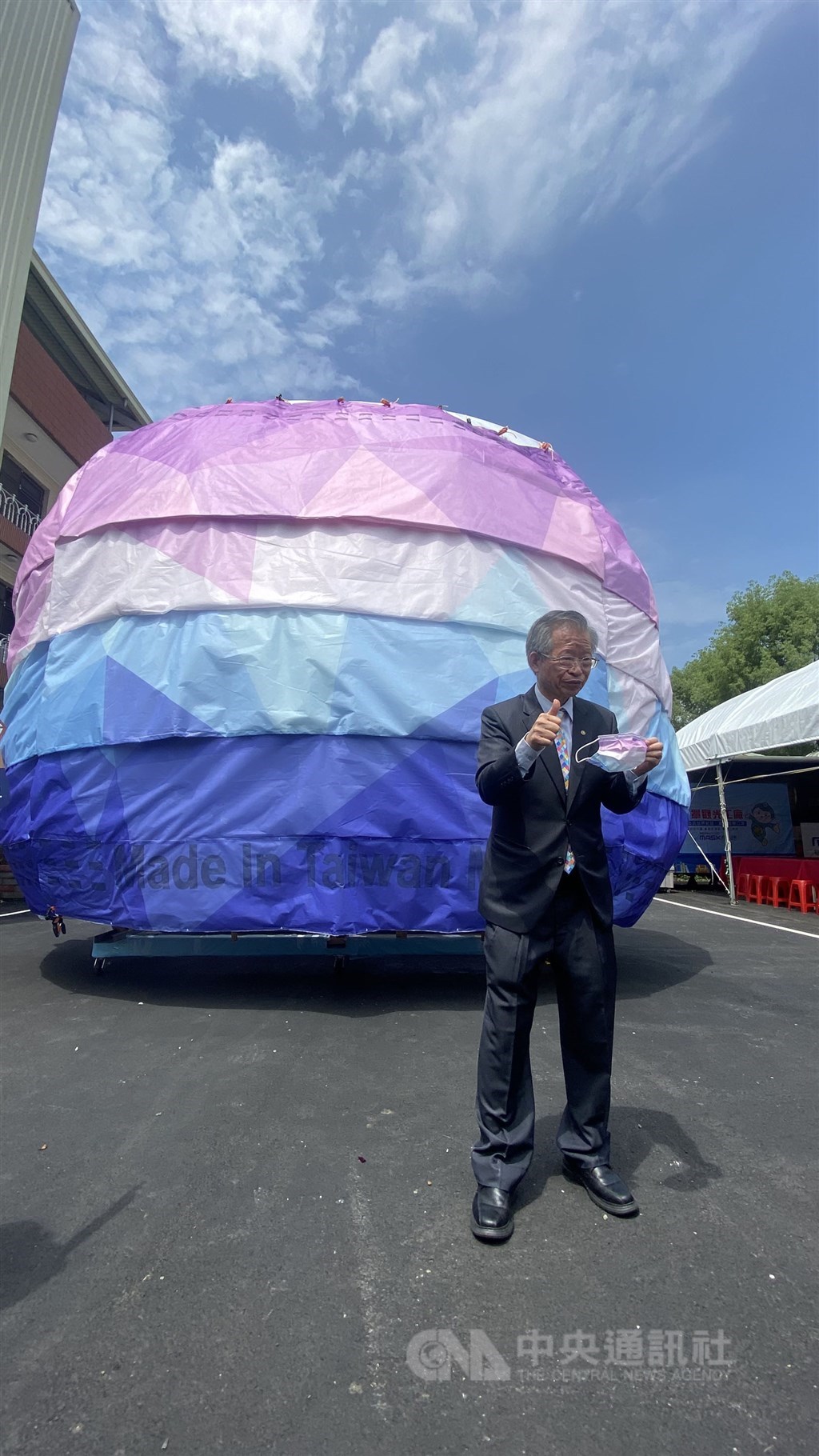 (By Flor Wang and Wu Che-hao)
Enditem/AW
See original post: https://focustaiwan.tw/society/202203250018
© 2021 MKEnX. All Rights Reserved.